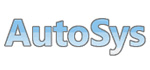 AUTOSYS
AutoSys is a full job scheduling and management system for NT systems. AutoSys lets you create simple or complex sets of instructions to automatically execute at regular intervals. AutoSys lets you trigger jobs by date and time, file arrival, and other criteria. If you decide to use AutoSys in a UNIX environment, it has a feature that lets you automatically convert cron job files for use on AutoSys.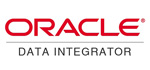 ODI
Oracle Data Integrator delivers high-performance data movement and transformation among enterprise platforms with its open and integrated E-LT architecture. Including built-in connectivity to all major databases, data warehouses, service oriented architectures, business intelligence, Oracle Data Integrator Enterprise Edition helps lower total cost of ownership among data-centric architectures.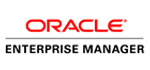 OEM
Oracle Enterprise Manager is a set of systems management tools provided by Oracle Corporation for managing the Oracle environment. It provides tools to monitor the Oracle environment and automate tasks to make database and application administration easier.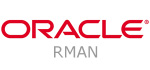 RMAN
RMAN takes care of all underlying database procedures before and after backup or restore, freeing dependency on OS and SQL*Plus scripts. It provides a common interface, via command line and Enterprise Manager, for backup tasks across different host operating systems and offers features not available through user-managed methods, such as parallelization of backup/restore data streams, backup files retention policy, and detailed history of all backups.
SHARE POINT
SharePoint empowers teamwork with dynamic and productive team sites for every project team, department, and division. Share files, data, news, and resources. Customize your site to streamline your team's work. Collaborate effortlessly and securely with team members inside and outside your organization, across PCs, Macs, and mobile devices.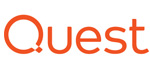 STAT
Eliminate time-consuming, manual tasks that introduce risk into Oracle and PeopleSoft-based ERP systems. With quest Stat, an automated ERP change management solution, you can easily secure workflows and migrations, apply business rules, enforce role-based security, and gain approval for code changes before they move to production.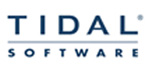 TIDAL
Cisco TES is an automation platform for cross-application and cross-platform operational workloads, batch-job scheduling, and data-integration throughput. Cisco TES can easily configure and run scheduled workloads and event-based business processes, integrate the commercial and custom applications these processes use, and determine which tasks to run – and where and when to run them – without the need for human intervention, customization of existing tools, or knowledge of new scripting languages.